December 12, 2017 (All day)
La Seine Musicale, Île Seguin
Boulogne-Billancourt
Paris
France
On 12 December 2017, the President of the French Republic, Emmanuel Macron, the President of the World Bank Group, Jim Yong Kim, and the Secretary-General of the United Nations, António Guterres, will address the ecological emergency for our planet by calling together in Paris international leaders and committed citizens from around the world.
For two years to the day after the historic Paris Agreement, it is time for concrete action.
Do you know what the overview effect is? During spaceflight, astronauts have a unique vision of the Earth: a tiny sphere in the middle of the universe. A unique and fragile ecosystem in which each and every one of us lives and breathes. Our challenge today is to fulfil our common destiny. Are we able to unite to take tangible action together? This should only be a rhetorical question since we do not have a plan B as there is no planet B.
On 12 December 2017, two years to the day after the historic Paris Agreement was concluded, we will provide new tangible responses to this question. A main focus of this event will be to determine how those working in public and private finance can innovate to support and accelerate our common efforts to fight climate change.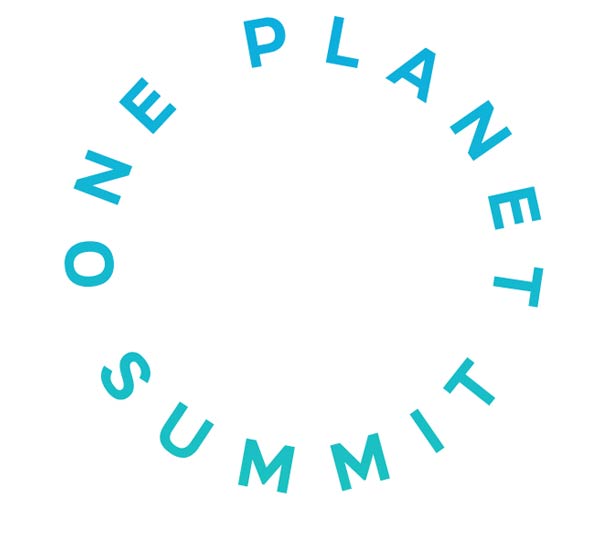 The three aims of the One Planet Summit


​ 
 Take tangible and collective action
There are solutions, let's roll them out globally and locally as swiftly as possible.


​
 Innovate
Let's be creative and resourceful in adapting our systems to the inevitable changes and step up our efforts to reduce greenhouse gas emissions.


​ 
 Support one another
We are all affected by climate change, but some of us are more vulnerable than others. Let's work together for the good of all and increase our support even more to the countries and peoples who need it most.
How can we do this? By putting forward new and tangible actions and ideas (ClimActs) that involve all public and private stakeholders.
We are ONE planet
Rendez vous in Paris on 12 December. See you there!
The program of December 12th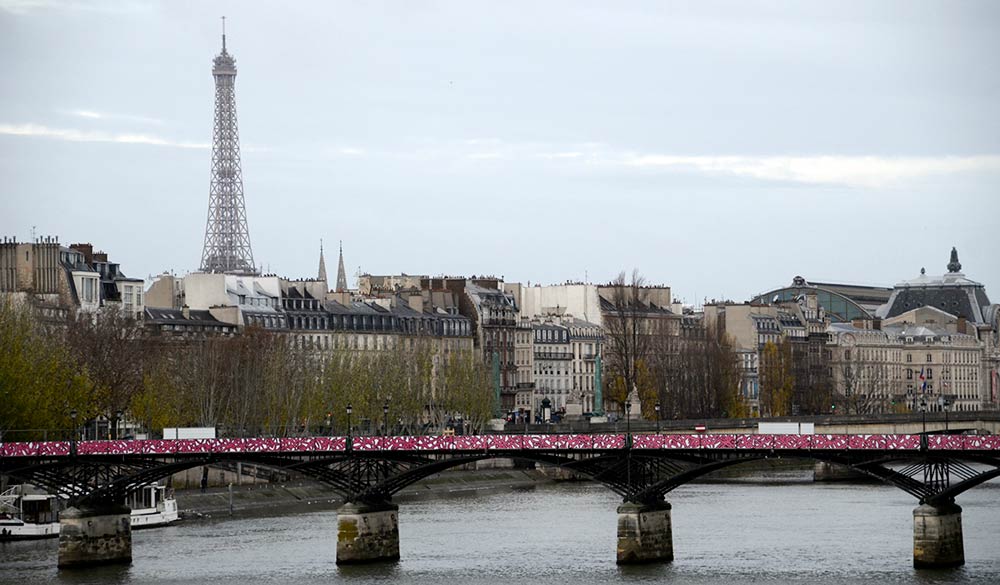 Photo Credits: Max Thabiso Edkins/Connect4Climate

  8:00-9:00 am - Welcoming of participants

  9:00-10:30 pm:


Panel 1: Scaling-up finance for climate action
Which instruments to mobilize funding towards low carbon and climate adaptation projects?
Today's investments are shaping the world of tomorrow. In order to reduce greenhouse gas emissions and to adapt to the adverse impacts of climate change, the investments needed are in the range of trillions of dollars.
In this context, public finance has a key role to play but will not alone foster resilient and sustainable development for all. It should more specifically support the elaboration of long-term climate policies and leverage private finance.
Development finance institutions, be they national, regional, bilateral or multilateral are at the heart of this process. They have the capacity to shift financial flows towards a low-carbon economy, aligned with the Paris Agreement objectives.
The panel will demonstrate how the Paris Agreement framework sets a new mandate for public and private finance and why it is necessary to scale-up climate finance through public engagement and its leveraging effect on private investments
Co-chairs:


​  
Jean-Yves Le Drian
, Minister of European and International Affairs
​       


​ 
Rémy Rioux
, International Development Finance Club President
​       


​ 
Ms. Kristalina Georgieva
, World Bank Chief Executive Officer


​  
Panel 2: Greening finance for sustainable business
How can climate issues best be included by the private sector, financial institutions and regulators in order to shift investments towards a low carbon economy?
The involvement of all actors of finance is key in the fight against climate change and for the transition towards an economy that emits less greenhouse gases and can adapt to future evolutions. All actors, from financial institutions to public authorities must continue to innovate to this end. What is at stake is to push the financial sector in taking a longer-term perspective by better accounting for climate. This dynamic can be translated through three main issues that will be discussed in the panel:


  The role of finance to transform business and strengthening the dynamic on climate issues


​  
The improvement of financial disclosure and inclusion of climate related topics


​  
The mobilization of investors on climate issues and the development of new financing instruments to support the acceleration of the reduction of GHG emissions and the adaptation to climate change
Co-chairs:
​       


​ 
Bruno Le Maire
, Economy and Finances Minister, France
​       


​ 
Valdis Dombrovskis
, Vice-President for the Euro and Social Dialogue in charge of Financial Stability, Financial Services and Capital Markets Union, European Commission.

10:30 am-12:00 pm:


​  
Panel 3: Accelerating local and regional climate action
How can we enable cities and territories to reach their ambitions and actively contribute to the implementation of the Paris Agreement?
The role of local and regional governments is key to reach the global objectives of the Paris Agreement as they hold all the requirements for accelerating action before 2020.
Cities, states and regions across the world are making strong commitments to take action on climate change, laying the groundwork for higher ambition by national governments. However, they do not always have clear pathways to finance the implementation of their commitments with the scale needed. Moreover, their contributions to the Paris Agreement and to National Determined Commitments (NDCs) could be better recognized.
This panel will display solutions to encourage a greater collaboration between public and private sectors and between the different levels of governments (international, national, regional and local), whose climate actions and strategies must be better aligned. It will also identify pathways for innovative finance in order to scale-up climate actions at the cities, states and regions level.
Co-chairs:
​       


​ 
Anne Hidalgo
, Mayor of Paris and President of C40
​       


​ 
 Maroš Šefčovič
, Vice-President of the European Commission, in charge of Energy Union & co-chair of Global Covenant of Mayors

12:00-1:30 pm:


​  
Panel 4: Strengthening policies for ecological and inclusive transition
Which public framework to support the transition towards a low-carbon and climate resilient economy?
Governments have a fundamental role to play to ensure the objectives of the Paris Agreement. If the mobilization of all is required to meet our goals, public policies must send strong economic and political signals so that all actors can deeply change their production and consumption patterns towards low-carbon solutions. In light of climate change impacts, which are already felt, it is also crucial to strengthen resilience and adaptation to protect even more citizens from extreme climate events.
The panel will demonstrate that deep transformations are already taking place in multiple sectors, such as transports and need to amplify and accelerate! Public policies must integrate long-term horizon by fixing for instance carbon neutrality objectives. In order to reduce greenhouse gas emissions, giving them a price is also necessary. Finally, resilience and the capacity of our infrastructure to cope with climate impacts must be at the heart of our concerns.
Co-chairs:
​       


​ 
 Nicolas Hulot
, Ecological and inclusive trnsition Minister, France
​       


​ 
 Rafael Pacchiano
, Environment Minister, Mexico.

1:30-3:30 pm - Lunch Break and animations

3:30-6:45 pm:


​  
Opening speech by co-presidents


​  
Panels restitution


​  
Presentation of the main announcements per theme


​  
Questions and Answers


​  
Final words

7:00 pm - Closing Event