October 16, 2018 (All day) to October 17, 2018 (All day)

IFC will host the 5th Annual Climate Business Forum 2018, to take place in Vienna, Austria. The two-day client-focused event will offer innovators in climate-smart business, investing, and policymaking an indispensable opportunity for new business development, networking, and knowledge exchange. 
The forum will showcase leaders and practical solutions to the challenges of growing climate business investment in emerging markets, ranging from technologies and business models to financing structures and enabling policy frameworks.  

Hashtags:
#IFCclimate | #climatebusiness
Follow LIVE​  


Digital Media Zone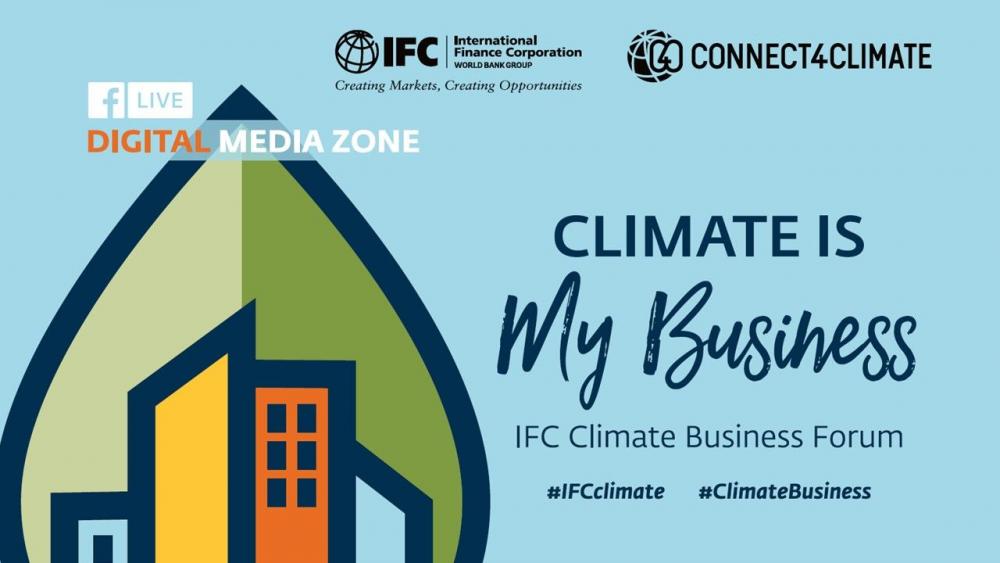 Connect4Climate is supporting the IFC for the Digital Media Zone: Climate is My Business from where we will bring highlights through Facebook live discussions out of the Forum. All times are CET.
Facebook LIVE Interviews
October 16 - Day 1

 11:45 AM-12:15 PM - Fusion Energy to Power Society
Dr. Michl Binderbauer is the Chief Executive Officer of TAE Technologies and is a co-inventor of many of the company's technological advancements. He has dedicated the past two decades to evolving the knowledge and technology of TAE. He is an expert in reactor kinetics, equilibrium, and stability of advanced beam-driven Field-Reversed Configurations and aneutronic fusion systems. Recently, he has focused on reactor physics, engineering and enabling technologies, and a wide array of applications of the core TAE technologies — from medicine to isotope production and chemical processing. He holds more than 40 issued and pending U.S. patents and numerous international technology patents, and he has authored or co-authored many peer-reviewed publications in the areas of plasma physics and fusion. Dr. Binderbauer holds a Ph.D. in physics from the University of California, Irvine.

2:30-3:00 PM - Cities Leading Climate Business
Electrical Engineer graduated from Columbia University in the city of New York with more than fourteen (14) years of experience in the telecommunications sector and public and private urban and real estate project developments. Carlos Acosta acted as a consultant for the city of Barranquilla in the conceptualization process and development of the "Todos Al Parque" public parks program that consisted in the construction, renewal, and enhancement of more than 127 urban parks in the city of Barranquilla, and in the structuring process of the "Siembra Barranquilla" program that consisted in the growing, planting and irrigation process of 250.000 trees in Barranquilla. Between 2015 and 2017, acting as managing director of Puerta de Oro Empresa de Desarrollo Caribe, he leads the design and construction process of the Puerta de Oro, the biggest exposition and convention center of the Colombian Caribbean region and the second in the country.  Meanwhile, Carlos Acosta leads the structuring process of main city projects such as the "Gran Malecón" public riverwalk, a 3.1-mile public riverwalk that consists of cultural, sports, recreational and public leisure spaces. Currently, Carlos Acosta is the City Development Manager of Barranquilla.

 3:00-3:30 PM - Sustainable Investing in Growth Markets
Studied Management Engineering; Certified International Investment Analyst (CIIA). Over 15 years of experience in investment (debt & equity), asset management, and credit risk management. Extensive knowledge of business practices in developing countries, including completing due diligence in more than 30 countries.

4:00-4:30 PM - Role of Green Banking
Kiril Shevchenko serves as the Chairman of the Board at Ukrgasbank, a position he has held since 2015. Mr. Shevchenko continues to work on the development of Ukrgasbank with a particular focus on from developing large-scale renewable energy projects and financing energy efficiency projects. Before his appointment, Mr. Shevchenko worked as the Acting Chairman of the Board, and the First Deputy Chairman of the Board of Ukrgasbank. Between 2012 and 2014, Shevchenko was the adviser to the Chairman of the Board of Oschadbank, Ukraine's second-largest bank regarding the volume of assets and leader concerning the number of branches. Mr. Shevchenko holds a graduate degree in Economics from the Kharkov Institute of Engineering and Economics (currently known as the Kharkov National University).

  4:30-5:00 PM - Climate Finance for Systemic Transformation


​  Christopher Flensborg, Head of Climate & Sustainable Finance, SEB  

Mr. Christopher Flensborg joined SEB in 2003 and is Head of Climate & Sustainable Finance. As a pioneer in Green Bonds, working closely together with The World Bank, he has developed concepts and mechanisms enabling mainstream investors to address climate investments in their portfolios. As a thought leader, SEB works to facilitate access for mainstream investor's core portfolios to green investments. SEB´s goal is to be a prime provider of mainstream financial climate solutions across various financial mandates. In this capacity, Mr. Flensborg has been and is involved in climate investment strategies worldwide, from development to execution – from borrowers to investors. Mr. Flensborg spent over 28 years working in leading international financial institutions. He received his management training from international banks through schooling at Oxford, INSEAD, and Harvard. In 2017, as well as in 2011, Mr. Flensborg was named "Personality of The Year" by Environmental Finance magazine for his work in scaling up the Green Bond market. In 2015, Mr. Flensborg was named "Overall Most Impressive SRI or Green Bond Banker," "Editor´s Award for Driving SRI Market Development - Banker" and "Most Influential Champion of SRI Market" in 2016, by Global Capital. Mr. Flensborg is a frequent speaker and has addressed institutions like the UN General Assembly and the OECD – and has been invited as guest speaker at leading educational institutions globally.

October 17 - Day 2

  11:00-11:30 AM - Greening Supply Chains


​  Manu Jindal, Sustainability Project Manager, Nespresso  

Manu Jindal has been working with Nestle Nespresso as Sustainability Project Manager for the past 5.5 years. He has been leading the implementation of Nespresso's Sustainable coffee sourcing program in India and Indonesia & Carbon In-setting initiatives globally. Additionally, he drives the monitoring and evaluation program for the global coffee sustainability program and manages key partnerships with global NGOs such as Fairtrade and Rainforest Alliance. He is passionate about developing pragmatic solutions to address challenges related to socio-economic and environmental issues. Manu graduated from IMD business school, Switzerland in 2012 and prior to that he worked in India both in the corporate sector and in a non-profit organization as a teacher in the low-income community school.

11:30 AM-12:00 PM - The Future of Solar Energy
As a solar industry veteran, Ms. Qian has been instrumental in defining and leading the execution of JinkoSolar's market positioning strategy that has led to JinkoSolar's breakneck growth. Ms. Qian is also among the most recognizable executives in solar and has been very active in the global sustainability conversation. She served in the 2018 B20 Argentina Energy, Resource Efficiency, and Sustainability Taskforce as well as the co-chair of the 2017 B20 Germany Energy, Climate, Resource & Efficiency Taskforce. Ms. Qian was also selected to represent the Chinese solar industry at the landmark COP-21 which resulted in the Paris Climate Agreement. More recently, Ms. Qian was invited to speak at the ADB's Asian Clean Energy Forum, and the World Bank Singapore Infrastructure Summit among various other forums. Ms. Qian has aggressively promoted the idea of global sustainable development.

2:00-2:30 PM - The Future of Farming
Sonia Lo is the Chief Executive Officer of CropOne Holdings, Inc., one of the top three DDA (Digital Distributed Agriculture) growers in the US, and is currently overseeing the rollout of Crop One's farms across the US and internationally. As a former professional chef, Sonia is a true food tech geek in the best sense of the word. A founder and managing partner of Chalsys LLP, an advisory and direct investment company focusing on business building, restructuring and asset management, Sonia has been an angel investor in 15 companies, speaks seven languages and has lived and worked in 16 countries. She also holds a third-degree black belt in Tae-Kwon Do, which comes in handy for the most challenging and rewarding role in her career to date, as Mom to 18-month old Lillian, who definitely keeps her on her toes.

3:00-3:30 PM - Making Climate Business Everybody's Business
Hans Peter Lankes is IFC's Vice President of Economics and Private Sector Development. In this capacity, Mr. Lankes is responsible for ensuring that IFC's strategies and projects have a consistent focus on development results. He also provides independent economic analysis and oversight of all IFC's operations and ensures coordination with the World Bank and other international financial institutions on private sector development issues. A German national, Mr. Lankes previously served as the Managing Director of Corporate Strategy at the European Bank for Reconstruction and Development (EBRD). He was also a member of the EBRD's Executive Committee. As Managing Director, he advised the EBRD President on the institution's strategy and was responsible for designing and achieving shareholder support for its priorities. He also led the EBRD's expansion into the Southern and Eastern Mediterranean region. Previously, Mr. Lankes served as the EBRD's Acting Chief Economist, reorganizing the department into the bank's research hub. As Acting Vice President for Policy from 2012 to 2013 and again in late 2014, he established the department as a focal point for the in-country delivery of policy reforms. Prior to joining the EBRD in 2007, Hans Peter worked at the International Monetary Fund in Washington, D.C., where he was Chief of the Trade Division and Adviser in the Policy Development and Review Department. His earlier career includes positions at the Central American Business School, the Nicaraguan Ministry of Economy, and the German-Thai Chamber of Commerce, and an earlier period of employment at the EBRD between 1993 and 2000. Mr. Lankes holds a Ph.D. in Public Policy and a Master of Public Administration from Harvard University, as well as economics degrees from Albert Ludwigs Universität Freiburg and Université de Grenoble.

4:30-5:00 PM - Accelerating Climate Action: Canada's Vision
Patricia Fuller holds a Bachelor of Arts (Honours) in Economics and Political Studies from Queen's University, and a Master of Science with distinction from the London School of Economics.nThroughout her career, Ms. Fuller has specialized in trade and economic policy, as well as climate change and energy. At Foreign Affairs and International Trade Canada, she served as Deputy Director for Trade Remedies (1997-1999), Director of the Softwood Lumber Division (2003-2004), Chief Economist (2007-2010), and Director General of Planning and Reporting (2010-2012). While working at Natural Resources Canada from 2015 to 2017, Ms. Fuller headed the Office of Energy Efficiency and contributed to the development of the Pan-Canadian Framework on Clean Growth and Climate Change. She also gained experience on environment and climate change files earlier in her career while working at the Privy Council Office and supporting the Cabinet Committee on Economic and Regional Development Policy from 2000 to 2003. Ms. Fuller served abroad as Ambassador of Canada to Uruguay from 2004 to 2007 and as Ambassador to Chile from 2012 to 2015. Previous international assignments also included Mexico and Guatemala. Most recently, she has been serving as Director-General of Economic Development at Global Affairs Canada. Her responsibilities include oversight of Canada's engagement with International financial institutions, as well as leadership for development assistance policy related to economic growth and governance. Ms. Fuller and her husband have two children.


Program
Climate business is the economic growth story of today—and tomorrow. As of 2018, 189 countries have submitted plans to shift their economies and infrastructure to reduce carbon and increase their resilience to climate change. IFC estimates that the climate action plans of 21 emerging market economies alone represent $23 trillion in climate-smart investment opportunities. Understanding these opportunities will define business success in the coming decades.
The forum will showcase leaders and practical solutions to the challenges of growing climate business investment in emerging markets, ranging from technologies and business models to financing structures and enabling policy frameworks.
The forum will explore these topics and more:


  Scaling Up Green Buildings


  Urban Mobility


  Climate-proofing Municipal Infrastructure


  Emerging Market Cities


  The New Power Paradigm


  Financing Distributed Generation


  Megatrends in Climate Smart Manufacturing


  Carbon Pricing


  Greening Global Supply Chains


  Banking on Climate


  Scaling Green Bonds


  Technologies of the Future
Featured Speakers
Agenda
Day 1, October 16

  Why are Leading Companies Paying Attention to Climate?
Climate-proofing is increasingly urgent for companies across sectors—from energy & agribusiness, to buildings & transport. Multinational business leaders discuss market shifts and development of new products & services at the #IFCclimate forum in Vienna. #climatebusiness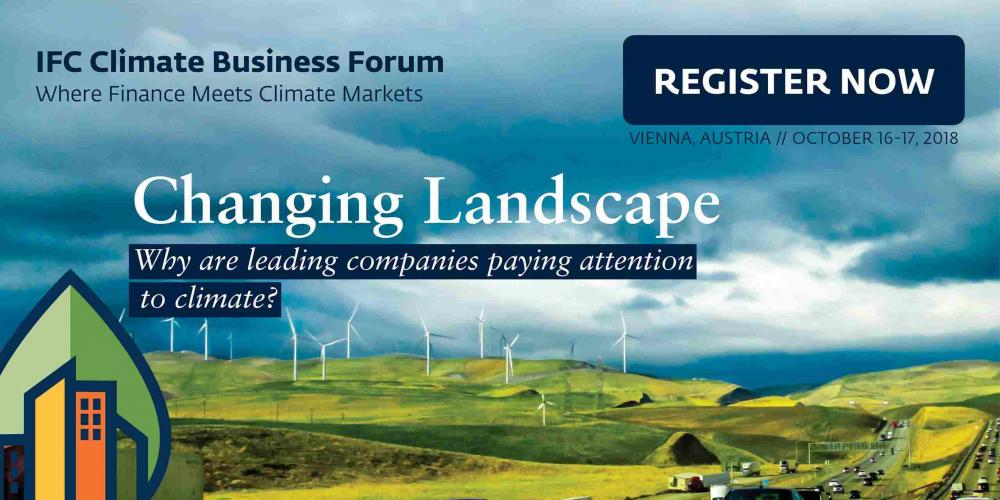 Creating Climate-Smart Cities
By 2030 about 1/3 of the world will live in #cities with at least half a million residents. IFC climate forum explores #climate-smart ways for cities to grow. Join the conversation online #IFCclimate, #climatebusiness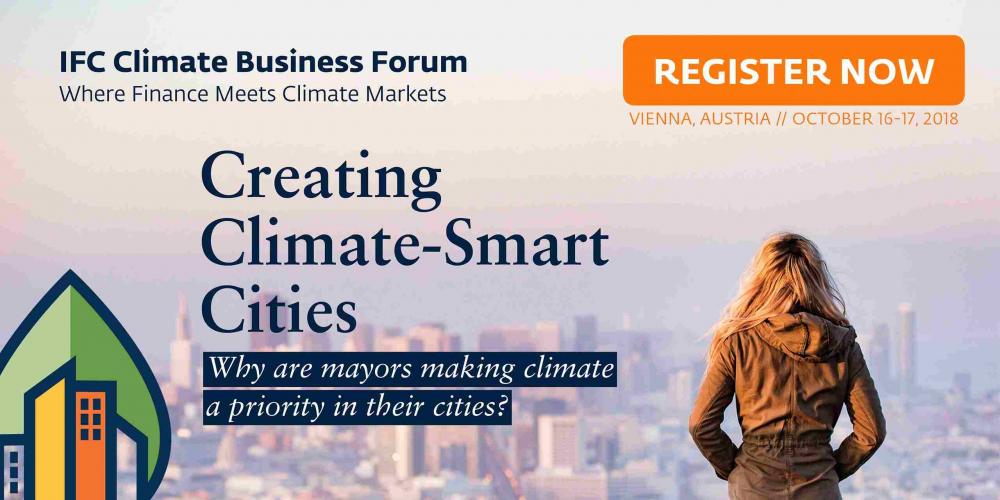 Transport – Trains, Planes and Automobiles
#Climate-smart solutions to fast and low-cost transportation are finding its way throughout the supply chains. #IFCclimate forum explores existing technologies and their commercial applications. #climatebusiness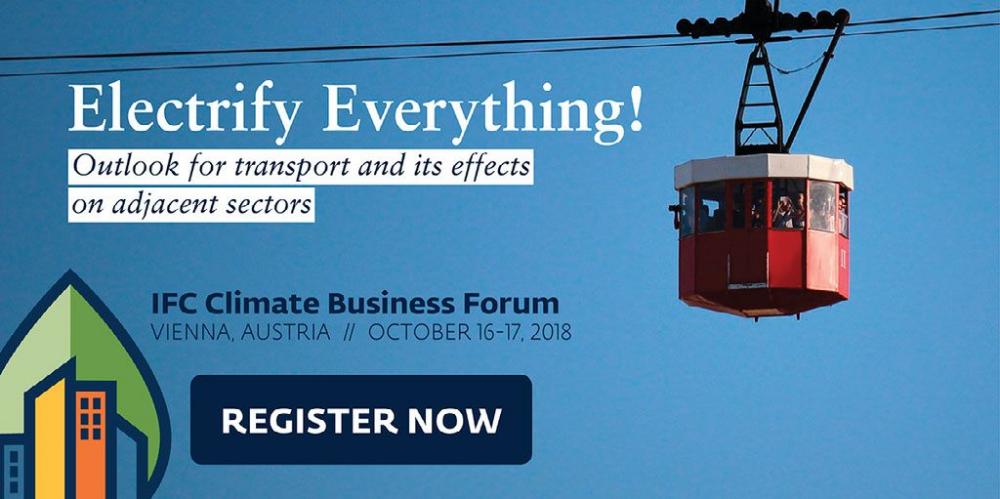 Scaling the Green Bond Market in Eastern and Central Europe
Global green bonds market has reached $155 billion in 2017. New investors with innovative products enter the scene every day. What does it take to further build this market? How can #greenbonds bring in more capital for climate business? #IFCclimate forum today offers many fascinating insights. #climatebusiness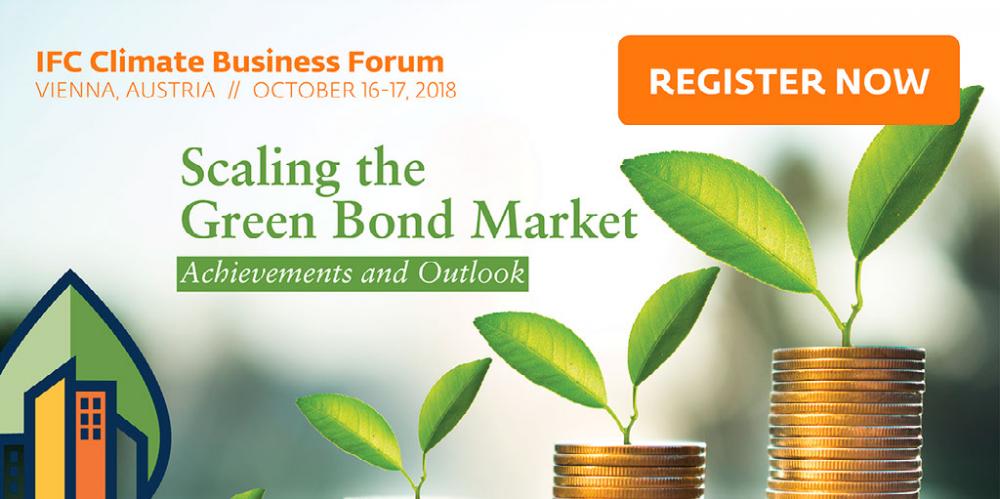 Build it Green
Green buildings are now a $388 billion market. With rapid #urbanization this market has a potential to grow to $3.4 trillion. How can developers move toward #greenbuilding? How can financiers target this market? Today, #IFCclimate forum explores new opportunities for building green. #climatebusiness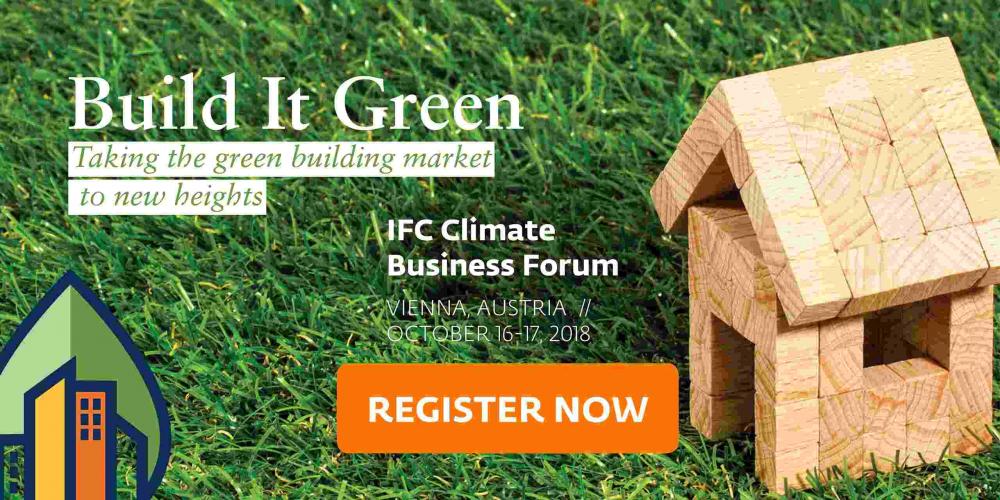 Climate-Smart Agribusiness in ECA
24% of global greenhouse gas comes from #agribusiness. Today. #IFCclimate forum explores business opportunities that can curb these emissions. #climatebusiness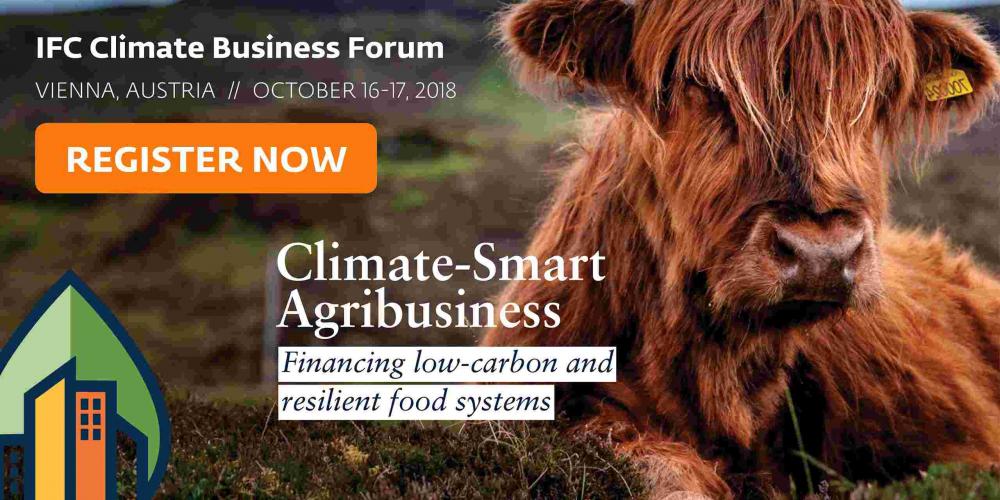 Day 2, October 18

  Banking on Climate
Did you know that banks are starting to focus on calculating the risks of a portfolio that is not 'climate-proof'? Today, global and local bankers share firsthand experience at the #IFCclimate forum. #climatebusiness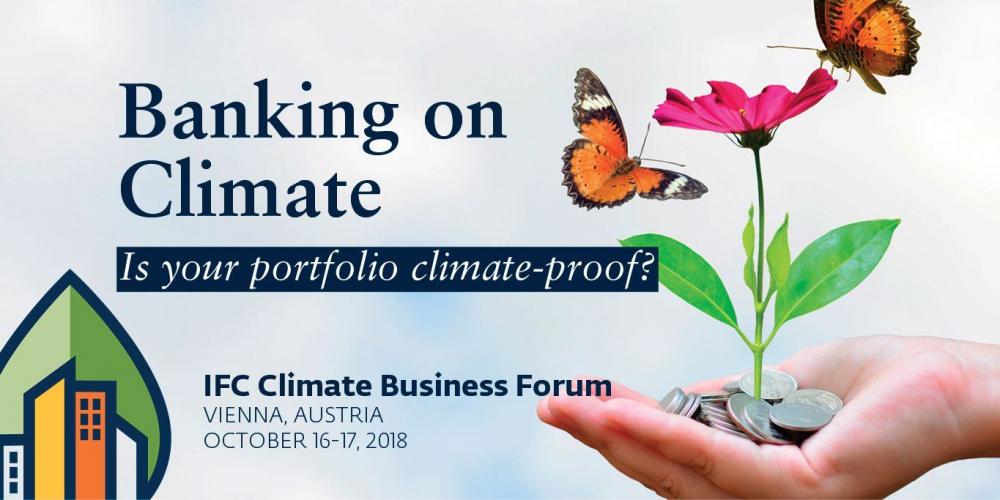 Poised for Power: The Next Generation of Power Delivery
What technologies and business models are to make a breakthrough in power delivery in the coming decades? #IFCclimate forum explores new solutions and the barriers to making them commercially viable on a global scale. #climatebusiness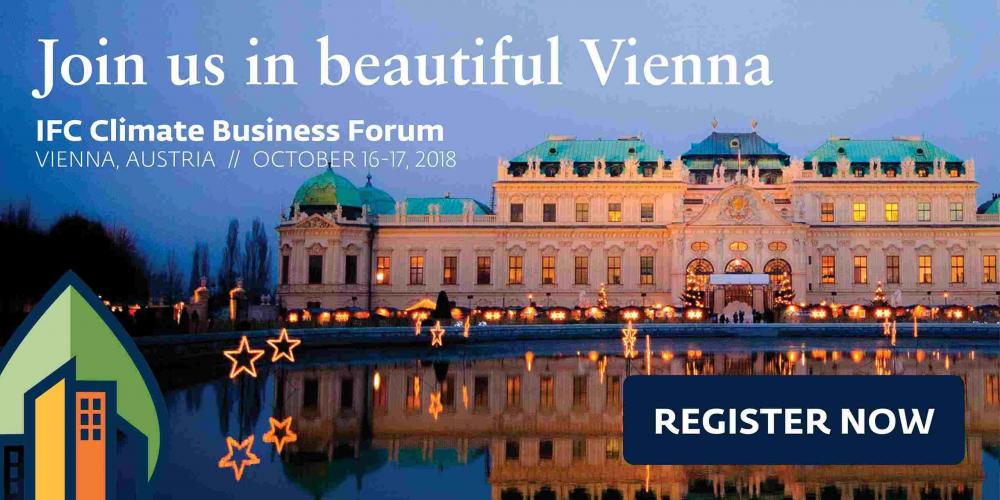 Carbon Pricing and Competitiveness
Applying carbon pricing to business decisions may bring both opportunities and risks. Today, #IFCclimate explores tools that help companies and economies transition towards a low-carbon future. #climatebusiness

  Greening Global Supply Chains
The market is increasingly demanding manufacturing and apparel industry to green its global supply chains. Today, #IFCclimate explores how companies address this issue through innovation, better procurement policies and development of suppliers. #climatebusiness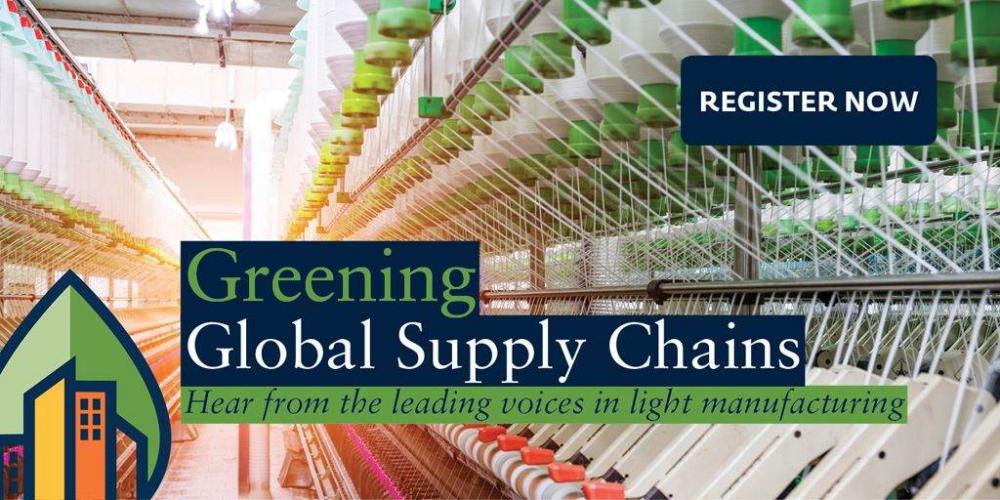 Renewable Energy in Difficult Places: Stories from the Trenches
In a new world of cheap renewables and increasingly affordable storage, what will it really take to bring "clean power to the people"? Today, #IFCcliamte forum shares stories from the trenches. #climatebusiness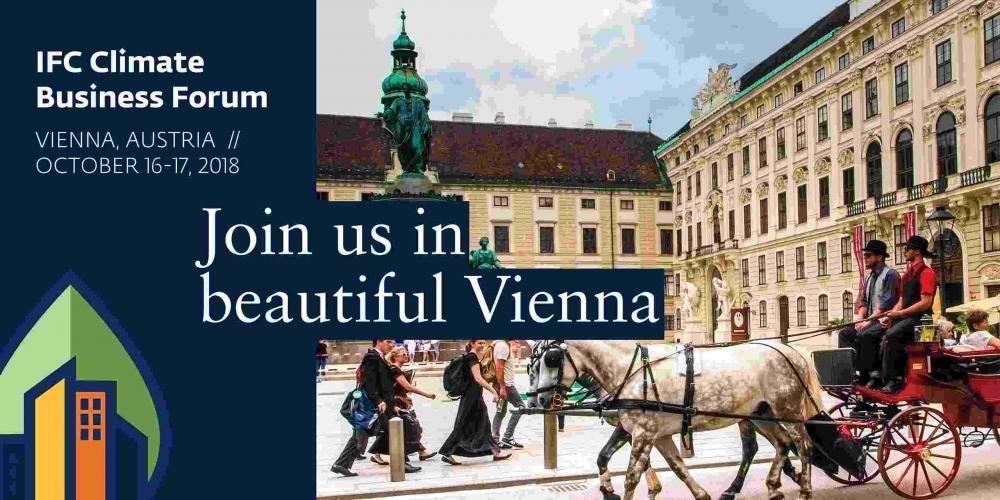 Gazing into the Future
Today, #IFCclimate forum features cutting-edge solutions to reaching carbon neutrality. Participants get a glimpse into the technologies that are not commercial today, but will change how we live tomorrow.

Resources


  Download the
brochure
with key information about the Climate Business Forum 2018