Next week the Paris Agreement will be signed, so this is the perfect time to ask: how can the arts engage the public to ensure it holds governments accountable? Join an expert panel to discuss on Thursday 21 April, 3-5pm BST (10 am - 12 pm EST), with our partner, The Guardian.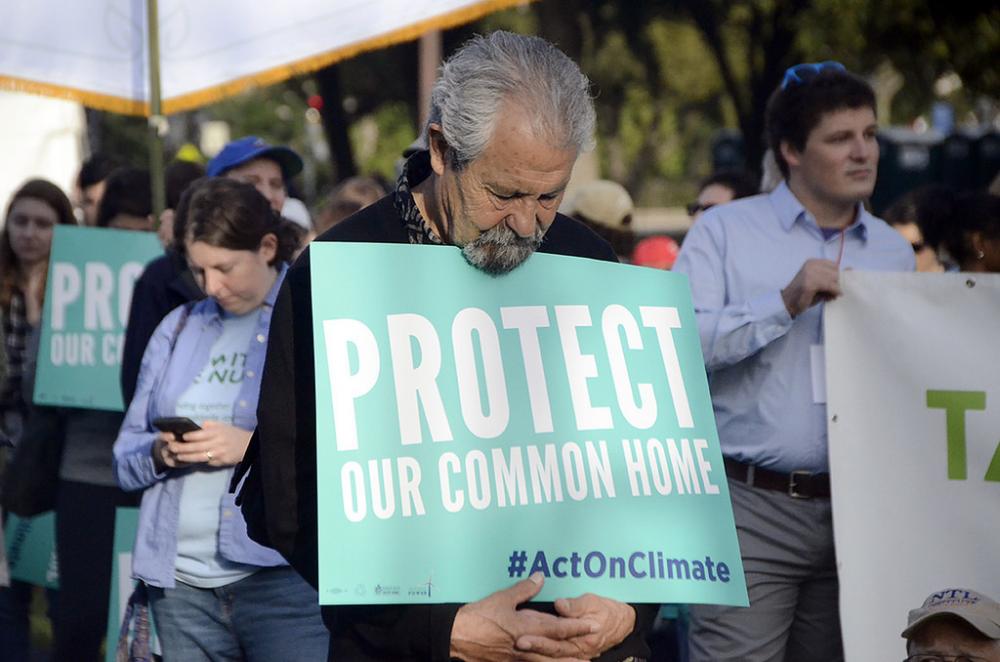 At a historic ceremony on 22 April, more than 130 countries will formally commit to the Paris climate agreement to keep global warming below 2C. But in order for policymakers to take decisive steps, the general public in countries around the world need to be fully behind taking action to stop climate change. Article 12 of the Paris Agreement specifically requires governments to "enhance climate change education, training, public awareness, public participation and public access to information". 
Science has convinced us it's happening, but now filmmakers, artists, TV producers, advertisers and other creative industries are needed to communicate what's at stake. The power of one image to say more than thousands of words was demonstrated when a photograph from Spanish artist Isaac Cordell's Follow the Leaders series went viral with the caption "politicians discussing global warming".
Public awareness about climate change varies around the world. "Overall, people in countries with high levels of carbon dioxide (CO2) emissions per capita tend to express less anxiety about climate change than those in nations with lower per-capita emissions," reports Pew Global. However in some developing countries public awareness is low. According to Pew, less than 35% of people believe that climate change is harming people around the world now in Indonesia, Pakistan, Ethiopia and South Africa.
So how can creative industries be effectively engaged to raise public awareness of climate change in countries around in the world? How can they reach those who are most resistant to accepting the reality of the situation? And how can they use creativity to challenge potential public fatigue with the subject? Join an expert panel on Thursday 21 April 3-5pm BST, to discuss these questions and more.
The live chat is not video or audio-enabled but will take place in the comments section (here). Get in touch via globaldevpros@theguardian.com or @GuardianGDP on Twitter to recommend someone for our expert panel. Follow the discussion using the hashtag #globaldevlive.