September 25, 2013 (All day) to September 27, 2013 (All day)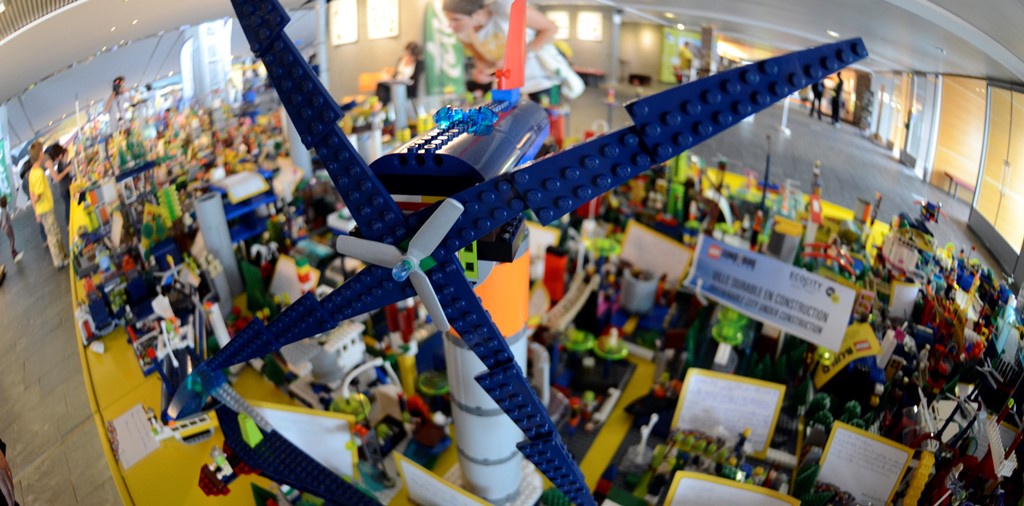 By Max Thabiso Edkins
The Eco City World Summit on Sustainable Cities will take place from the 25th until the 27th in Nantes, France - the city designated by the European Union as European Green Capital 2013.
The aim of EcoCity2013 is to bring together all the different disciplines needed to create sustainable cities for open debate, information sharing and coalition building.  Partners include UN Habitat, UNEP, ICLEI, UCLG, Climate Alliance, French government ministries and departments and private corporations. One hundred working sessions and 5 keynote addresses are planned.
In addition the LEGO® Group is providing 1 − 2 million blocks for 'Build the Change' - a series of workshops from the 25th till the 29th for children, families and professionals to build and experiment with sustainable city designs. 'Feeding the 5000' will also take place - an event using only food that would have been wasted, and part of the global campaign against food waste launched by UNEP and FAO.
From the 27th till the 29th September the World Mayors Summit on Climate Change 2013 will also take place in Nantes, France.

Connect4Climate will be present at EcoCity2013 in a number of ways:
1) Working with LEGO® to present a Global "Build the Change" challenge. Connect4Climate has launched a global online call for the submission of innovative sustainable city design ideas built with LEGO® bricks and open to LEGO® enthusiasts everywhere. Submissions of pictures or videos of constructions with descriptions will be open until the 28th of September through Connect4Climate's Facebook Page, and selected submissions will be displayed at the Build The Change workshops.
2) Working with ECOCITY2013 to document and present the "LEGO® Build The Change"workshops in Nantes. A series of workshops will take place during the Summit in which 3000-5000 children, families, NGO's and professional planners/builders will participate. Connect4Climate will present video and written reports from the workshops.
3) Presenting during the Round Table discussion on how best to reach and engage citizens in the age of 'infobesity' and message saturation. On September 26th Connect4Climate will take part in the 60 minute RG3 round table discussion titled "Evolution of behavioural patterns: how to generate sobriety and implication in the transition?"
4) Screening photos and videos and mounting a display in the exhibition space. A selection of video winners from Connect4Climate competitions and a promo for the upcoming competition will be presented in local cinemas and on screens at the conference.
Come join us and engage in advancing the eco-cities for our future.