October 30, 2014 (All day)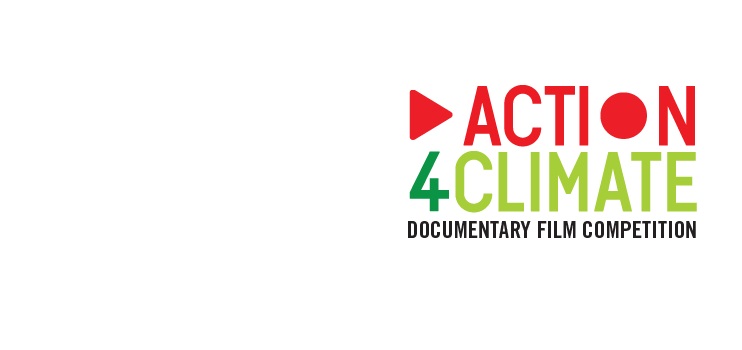 The Action4Climate competition inspired young directors from around the world to send in their climate change stories. More than 230 entries from 70 countries were received, showing a new world of climate impacts, solutions and actions to address one of our generation's greatest challenges. As World Bank Group President, Jim Yong Kim says, "We will never end poverty if we do not tackle climate change."
Action4Climate stories are of drought in Sub-Saharan Africa, floods in Southeast Asia, extreme weather and regret from the Philippines. They show climate solutions, from renewable energy to inspiring leadership. They are personal stories of society getting together and tackling climate change. They are stories of hope and action, directed at a global audience.
See the films: Action4Climate
And the winners are...
The Action4Climate competition received more than 230 films from youth representing 70 countries around the world. Their stories show a new world of climate impacts, solutions and actions to address one of our generation's greatest challenges. 
After taking on the difficult task of selecting only a handful of these powerful films, the Action4Climate jury has reached its final decision. Watch the winning films and learn more about the entries below. 
The Trail Of A Tale (1st place, 18-35 years)
A Video By Gonçalo Tocha, Portugal
A letter from the future is written to our recent past, telling us how the world ´it turned out right´.
It follows the trail of someone that left words written, words of change, of simple change. In this near future, the images of our world are the same, but the value of words can be very different.
GLOBAL WARNING (2nd place, 18-35 years)
A Video By Dobrin Kashavelov, Bulgaria/Philippines
A documentary about the super typhoon Yolanda - Haiyan which hit the Philippines on Nov 8th 2013
Snows Of The Nile (3rd place, 18-35 years)
A Video By Nathan Dappen, USA / Uganda
Uganda's Rwenzori Mountains rise 5000m from the heart of Africa. At their summits are some of Earth's only equatorial glaciers. But these "Mountains of the Moon," whose existence caused a sensation in Europe when they were first climbed in 1906, are changing fast. Snows of the Nile follows two scientist/photographers on an ambitious expedition to document the disappearance of Africa's last tropical glaciers.
The Violin Player (1st place, 14-17 years)
A Video By Francina Ramos, Benjamin Braceras, Argentina
It's an animation movie about a violinist playing at a theater and when he close his eyes he find the entire world melting. After a crazy play he open his eyes over an unexpected reality.
Facing The Flood (2nd place, 14-17 years)
A Video By Constantin Huet, Switzerland
The situation in the south of the Greenlandic Ice Cap is deteriorating. A global warming of the earth seems to threaten this area more than anywhere else in the world. Recorded temperatures have begun to fluctuate, and native inhabitants find their culture beginning to sink, below rising sea levels. As is the case for the inhabitants of the Maldivian islands, innocents who presently suffer the consequences of our pollution. At this rate, our future generations will have to face the flood.
It's Easy If You Try (3rd place, 14-17 years)
A Video By Zura Tegerashvili, Georgia
What is the problem with climate change and how we can solve it...
Balud (Jury Special Award)
A Video By Panx Solajes, Philippines
Balud is a Filipino dialect word for "waves."
This short experimental film is a response to Typhoon Yolanda (International name: Haiyan), which swallowed my hometown Tacloban city last November, 2013. This film dedicated to family, friends and fellowmen who were lost on its wake, and to those who are still fighting for survival and for new beginnings.
Pachamama (People's Choice Award)
A Video By Andressa Nowasyk, Luiza Stalder, Mauricio Iwaoka &Thiaggo Castro, Brazil
This documentary discusses the effects of global warming in São Carlos, a city in the state of São Paulo, Brazil. We follow Adinalsa, a farmer affected by the extreme heat of summer.
Tinau (My Mother) (Connect4Climate Special Award)
A Video By Victoria Burns, Kiribati
Scientists predict that Kiribati - a remote Island Republic in the Central Pacific - could be lost to rising sea levels in the next 50 years. As a result a whole nation faces an uncertain future. 'Tinau' is an intimate family portrait of a Kiribatese mother now settled in the UK and the ties that bind her to her former disappearing homeland.
The Change (Connect4Climate Special Award)
A Video By Ha Uyen, Huong Tra, Quang Dung, Quang Phuc, Vietnam
Danang, like many other cities in Central Vietnam, is highly vulnerable to climate change. In particular, typhoon and flood and their recently unpredictable patterns have caused severe impacts on the people's lives, especially the youth. This short film tells 2 interweaving stories of 2 youths in Danang whose lives and career orientations have been tremendously affected by the impacts of climate change.
Watch the full length winning films
Ten young film crews. Ten inspiring climate films.
Bernardo Bertolucci heads up the distinguished jury that chose the winners of the Action4Climate documentary competition.
Ten young film crews from ten different countries were chosen as winners in the Action4Climate documentary competition. Their outstanding and unique films inspire the world to take action on climate change.
"These talented young film makers connect to their audience in emotional and powerful ways about the dangers of climate change. They have done serious, important work, which shows that climate change could result in a world that is unrecognizable today, and that we need act now to protect the planet for future generations."  - Jim Yong Kim, President, World Bank Group
The Action4Climate competition was launched in early 2014 by Connect4Climate, the global climate change communications program. It attracted hundreds of entries from all around the world. Italian film director and screenwriter, Bernardo Bertolucci, chaired a renowned jury of film makers tasked with choosing winning films in two age categories.
"We were amazed by the originality of the stories and the genuine concern shown by these young film makers about the effects of climate change. They described the effects of climate change from hundreds of different points of view. Selecting winners was an almost impossible task." - Bernardo Bertolucci
In the 18 -35 age category, the $15,000 top prize went to the Portuguese film maker Gonçalo Tocha with his provocative film "The Trail of a Tale" made in collaboration with Imagine2020 and the New Economics Foundation. This inspiring story revolves around a letter written in the future to society today.
Dobrin Kashavelov from Bulgaria won second place and a cash prize of $10,000 with "Global Warning," a harrowing film about the catastrophic effects on survivors of last year's typhoon Haiyan in the Philippines.
Third place and a $5,000 prize was awarded to American filmmaker Nathan Dappen for "Snows of the Nile," a documentary following Nathan's adventures uncovering indisputable evidence of the fast disappearing glaciers of Uganda's 'mountains of the moon'.   
"I am immensely proud to be chosen as the winner and really hope my film helps people realize that we need to act now to protect our future." - Gonçalo Tocha
In the younger 14 -17 age group, "The Violin Player" took top spot. This beautifully animated film was the brainchild of Francina Ramos, a young Argentinian film maker and her co-producer/composer Benjamin Braceras. Second place went to "Facing the Flood" by Constantin Huet from Switzerland, an investigative account of the changing conditions in Greenland and the Maldives. Georgia's Tura Tegerashivili was awarded third place for the whimsical "It's Easy if You Try." All prize winners receive production equipment and software to help them hone their skills and talents and inspire them to create more climate change stories.
"What an amazing honor! I am so excited. I hope The Violin Player makes people want to stand up and tackle climate change." - Francina Ramos
The jury included filmmakers Atom Egoyan, Marc Forster, Mika Kaurismaki, Fernando Meirelles, Mira Nair, Bob Rafelson, Walter Salles, Pablo Trapero and Wim Wenders, along with film executives Rose Kuo and Cynthia Lopez, and World Bank Vice President and Special Envoy for Climate Change, Rachel Kyte.  They felt the standard in the competition was so high that a special prize was awarded to "Balud" by Panx Solajes from the Philippines, for his creative personal reflection of the devastating floods caused by climate change.
Connect4Climate also decided that two submissions should be recognized for their ability to present local stories that also have a profound global impact. Special Connect4Climate prizes were awarded to "Tinau" from UK/Kiribati producer Victoria Burns, exploring the grave concerns of small island nations such as Kiribati, and "The Change," a touching portrayal of the effects on young people in a Vietnamese coastal community made by filmmakers Ha Uyen, Huong Tra, Quang Dung and Quang Phuc.
In addition, the general public were invited to vote online for the  People's Choice Prize. It was won by a team from Brazil for their film "Pachamama" depicting the effects of global warming in their home state of Sao Paulo.
Prizes for the competition were graciously provided by Edison, the Italian power company, and the European Bank for Reconstruction and Development. In addition, Vimeo, the video sharing website, is enthusiastically donating Vimeo Plus accounts for one year to all the finalists from developing countries.
The winners were announced on October 30th at the Sustainia "100 Solutions" Award Ceremony in the Royal Theater, Copenhagen, celebrating the creation of new solutions for sustainable living.Sustainia, a Scandinavian think-tank, is part of Connect4Climate's network of more than 200 knowledge partners committed to climate awareness and action. The general public can see a selection of videos from winners and finalists online and on television, as well as at festivals and events.
"Connect4Climate was tremendously excited by the amount of interest shown in the competition from around the world. It demonstrates the level of concern shown by creative young people and their desire to be involved directly in exposing climate problems and finding lasting solutions. We were also gratified to experience the seamless coming together of international organizations, the private sector and civil society to support and promote the competition " - Lucia Grenna, Program Manager, Connect4Climate
It is envisaged that the high standard of the Action4Climate documentaries will help promote greater climate change awareness and inspire viewers to action.

The winning films can all be viewed on Action4Climate.
Click to See the Winning Films at 8PM GMT on October 30th

The jury has deliberated and made the difficult decision of selecting the winning Action4Climate films. Visit Action4Climate at 8PM GMT on October 30th, when we'll make the announcement!
At Chicago International Film Festival
Trailer showing a new world
Prizes
In addition to the prizes mentioned below, winning films will go to major film festivals and will be featured on the new MTV Voices platform.
| | |
| --- | --- |
| 14-17 Age Group Winners | Prize |
| First prize | Video equipment and software |
| Second prize | Video editing software |
| Third prize | Tablet |
| 18-35 Age Group Winners | Prize |
| First prize | USD 15,000 |
| Second prize | USD 10,000 |
| Third prize | USD 5,000 |
What does climate change mean to you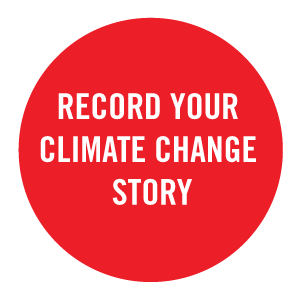 Action4Climate video challenge invited young aspiring filmmakers to produce and submit a 1-12 minute video documentary telling a story about climate change.
How are you tackling climate change in your community?

What climate solutions have you identified?

What needs to be done to solve the climate challenge?
Eligibility
The contest was open to young filmmakers from all over the world (individuals and teams of 5 or less) in two age groups:

Download the competition rules here.