May 2, 2017 (All day) to May 7, 2017 (All day)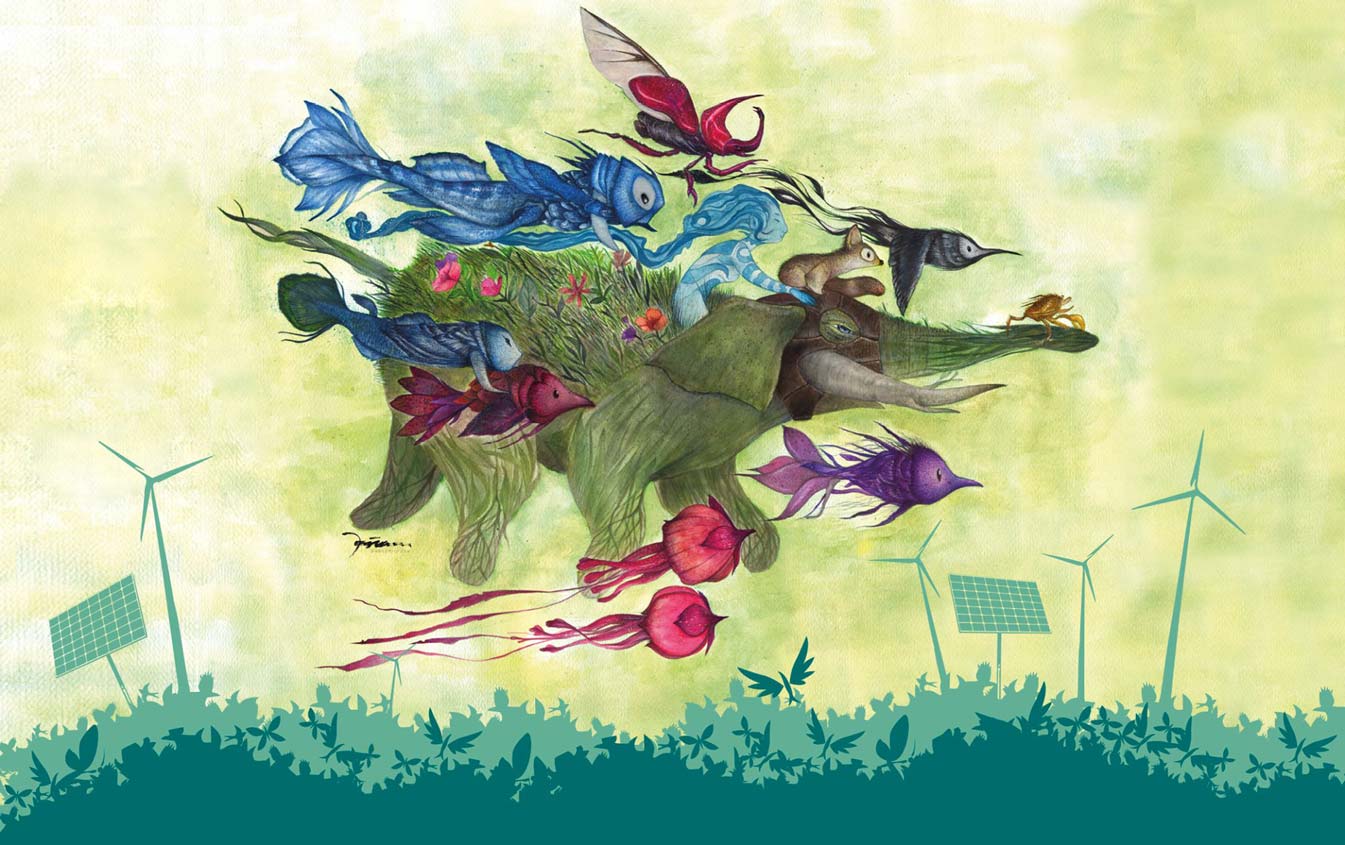 Last year, 2016, we faced great challenges such as droughts, unusual storms, rising seas and oceans, and so on, that we, as humanity, have to assume together. Millions of people were displaced by events related to the climate, it is urgent to take actions that mitigate and reverse the effects of global warming.
Climate change is closely linked to energy generation and it is for this reason that Cinema Planeta, Mexico's International Film and Environment Festival, dedicates its ninth edition to this theme in the different activities of the festival.
The official competition selection is made up by 11 documentaries from Russia, Sweden, China, Mexico, Bolivia, Belgium, the Netherlands, USA, Austria-Luxembourg, and Ecuador, which will compete for the best international documentary award.
The opening event will be the screening of Nahui Ollin: Movement Sun, the first film production by Cinema Planeta and for the award ceremony we will present The Red Turtle, co-produced by Studio Ghibli. Other highlights include Mr. Pig directed by Diego Luna featuring actor Danny Glover and Before the Flood starring Leonardo DiCaprio.
Trailer of Nahui Ollin: Movement Sun (Opening video), Documentary / Mexico/ 2017 / 83 min / Color / DCP
Trailer of The Red Turtle (Closing Awards), Animation / France-Japan / 2016 / 80 min / DCP / Color
Worlds section will present several international titles and Echoes will have a special selection of 6 titles of the Environmental Film Festival in the Nation's Capital (DCEFF).
Earth, the exclusively Mexican section of the environmental film, will consist of 7 feature films and 14 short films with the presence of many of their directors. Environmental rooms, an educational project aimed at linking Morelos schools with environmental filmmakers and experts in the field, has confirmed 15,000 students from every educational level, from kindergarten to university.
This year we will also present four conferences that will address the issue of energy with academics, organizations with global influence, entrepreneurs of small and medium enterprises and civil society in general, likewise, in the section Work in progress we will get to know about three film projects in development, we will also have open air cinema, we will make a bicycle ride, Film in your plate section with Germany as guest country and many, many more surprises. In addition, the festival goes to the National Cineteca from May 12th to 21st.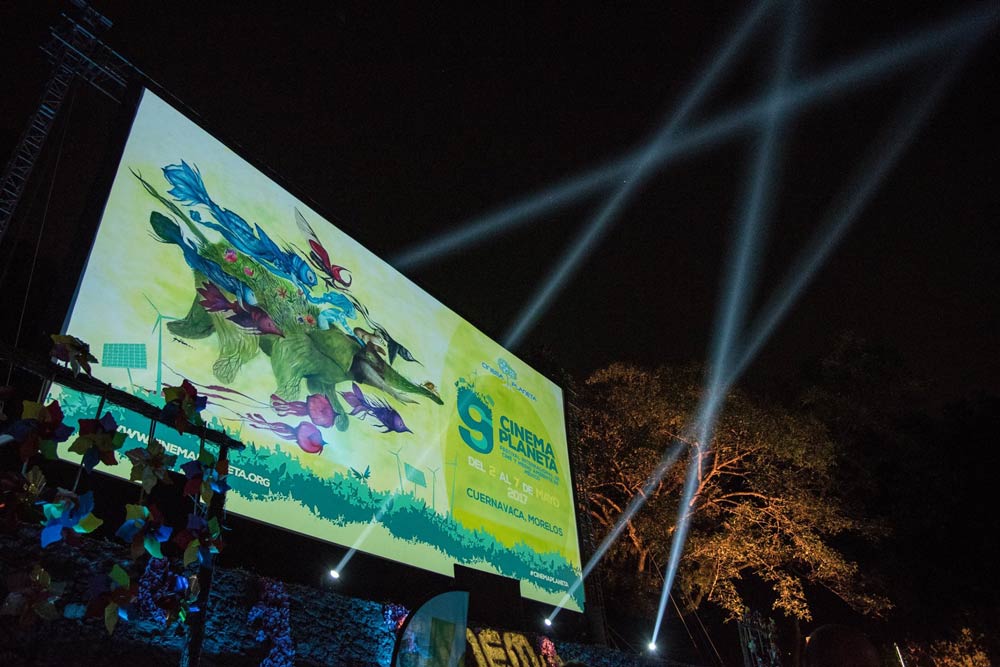 Photo Credits to Cinema Planeta's Facebook
We undoubtedly live a time when the world is transforming its way of consuming and generating energy. Mexico is a country that needs a transition towards renewable energy sources and much of that work has to do with the political will of the governments and those who mark the course of public and energy policies, but also with the joint work that as a society we can carry out in the matter; that is why the work we do with the Secretary of Energy in this edition is strategic.
It is important to understand climate change and its consequences, change our daily habits and actions, promote actions on environmental issues that will benefit everyone in the country and in the world. Our responsibility is to the community, the community we form with other people, but also with the animals, the plants and all the beings with whom we share the planet.
Because we can do something, Cinema Planeta 2017! 
Check the festival's agenda here (content in Spanish).
Jury

Teresa Camou
Co-director of Nahui Ollin: Movement Sun, 2017, first Cinema Planeta production; director and producer of the documentary Sunú, 2015, recognized as the best documentary during the last edition of this festival; and the animated short films Tewe Chiva Nesero: The Girl Who Cares for Goats, 2006 and The Funeral, 2007. She was a member of the jury at the Iran International Green Film Festival, 2016. She holds a Bachelor of Arts degree from Bennington College. She founded and coordinated the Indigenous Theater of Sierra Tarahumara with young indigenous people between 2002 and 2012. She is part of Bread and Puppet Theater since 1996. And at the Center for Studies for the Blind, she created the Colorín Colorado Library in 2010 and developed 30 books Adapted to braille for blind parents and grandparents with children and grandchildren who can see.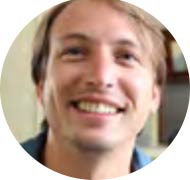 Nicolás Celis 
Founder of Pimienta Films production company, one of the three best film producers in Mexico according to Variety (2014). Its projects have been critically acclaimed and welcomed by national and international audiences, he has worked with renowned directors among which are Jonas Cuaron, Amat Escalante, Tatiana Huezo, James Franco, Ciro Guerra, Elisa Miller, Rafi Pitts, among others.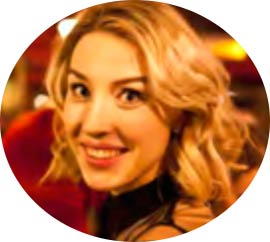 Anastasia Laukkanen 
She is founder and Programming Director of ECOCUP Green Documentary Film Festival that takes place in cities of Russia and CIS (Commonwealth of Independent States) countries, with launching event in Moscow every February. The festival brings environmental documentaries for the first time to Russia, as well as filmmakers and environmental professionals from around the world. In 2016, the same festival team founded and programmed Love.Doc, the first documentary film festival about love in all its forms and sexual education. This festival has the shares the same philosophy that ECOCUP - you cannot solve the problem if you don't talk about it!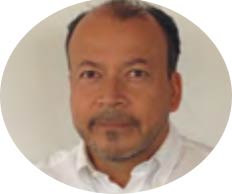 Adrián Fernández Bremauntz 
Biologist with a master's degree in Environmental Technology and a Ph.D. in Environmental Sciences from the Imperial College of Science, Technology and Medicine in London. Since 1995, he has held senior positions at the National Institute of Ecology: General Director of Environmental and Information Management, 1995-2000, General Director for Urban, Regional and Global Pollution Research 2001-2005. In March 2005 he was appointed President of INE. Since 2011, he has collaborated with the ClimateWorks Foundation to design and establish the Latin American Regional Climate Initiative, becoming its first CEO in 2013. In 2015, he took over the position of President of the Mexican Climate Initiative, which he holds until now. He is also a consultant of the Center for Sustainable Transport in Mexico, the Mario Molina Center, the Universidad Autónoma Metropolitana and an adviser to the Secretary for Institutional Development of UNAM.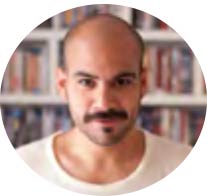 Gonzalo Lira Galván 
Born in Yucatan. Editor-in-Chief of Cinema Móvil and Film Editor at El Fanzine. He collaborated with the magazines Cine Premiere, Nylon in Spanish and Chilango, besides making radio in El Tlacuache de Los 40. He participated in electronic magazines as FRENTE, Indie Rocks! and Cinema Tradicional, as well as being founder and adviser in the press area of the MIC Género, (International Film Show with Gender Perspective). You can also watch his comments about movie premieres on YouTube, each week at # SaliendoDelCine, for the La Caja Misteriosa channel. 
Learn more about the jury and 2017 Cinema Planeta Festival here.