April 19, 2016 (All day) to April 22, 2016 (All day)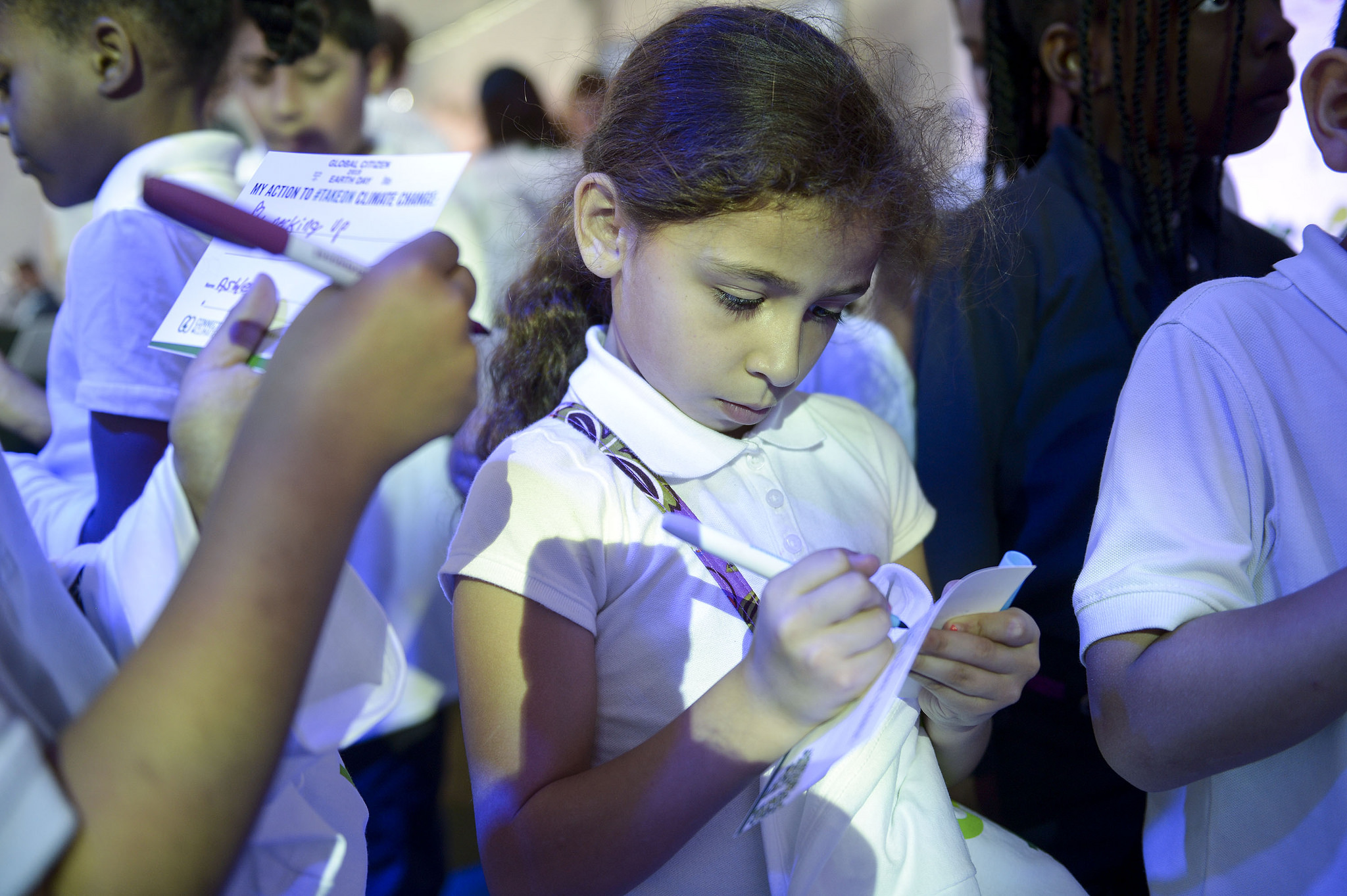 Connect4Climate is excited to again partner with Earth Day Network for the 2nd annual Climate Education Week, April 18-22 2016. 
Educators across the country will take the time to focus their classrooms and programs on teaching students about the growing environmental concerns facing our world. For this event, Earth Day Network prepared a Climate Education Week Toolkit that offers great classroom-ready, free lesson plans for grades K-4, 6-8, and 9-12. They focus on water issues, climate change, and this year's Earth Day theme - trees!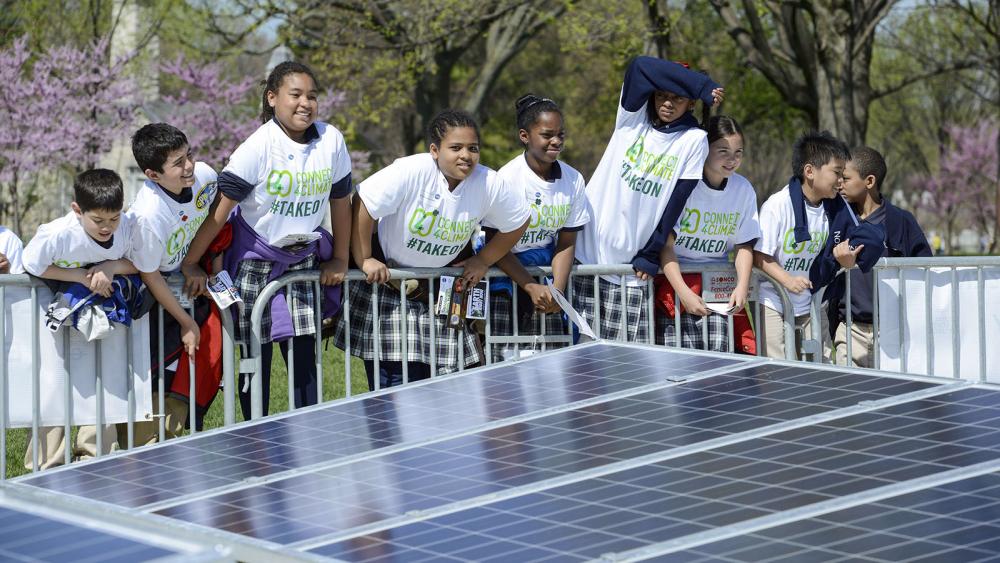 School kids viewing a solar field on the National Mall, Washington DC, for Climate Education Week 2015. Photo Credit: Leigh Vogel
About the Climate Education Toolkit
A free, easy-to-use, ready-to-go resource with hand-picked lesson plans, activities, and contests for all your K-12 students. It meets both Next Generation Science and Common Core standards. With the goal of educating and engaging K-12 students on climate change, this cross-disciplinary resource includes a range of activities from an energy conservation action plan to reading and discussing Rachel Carson's Silent Spring.
If you or your school are planning a tree planting, cleanup, festival, or a different Earth Day Event, be sure to register it to get the word out to your community! 
Don't forget to keep checking Earth Day Network page, as it will be add more lessons plans every week leading up to Earth Day.
Download our interactive Climate Change iTextbook, The Story of Climate Change, in the Apple iBook Store! Find our more about the Climate Change iTextbook.