October 12, 2018 (All day) to October 14, 2018 (All day)

The 2018 Annual Meetings of the
International Monetary Fund (IMF)
and the
World Bank Group (WBG)
will take place in Bali Nusa Dua, Indonesia, in October, following a vote by the Boards of Governors of the two institutions. The decision was formalized in 2015 when the Annual Meetings took place in Lima, Peru.
The Annual Meetings (AM) bring together central bankers, ministers of finance and development, private sector executives, civil society, media, and academics to discuss issues of global concern, including the world economic outlook, global financial stability, poverty eradication, jobs and growth, economic development, aid effectiveness, and climate change.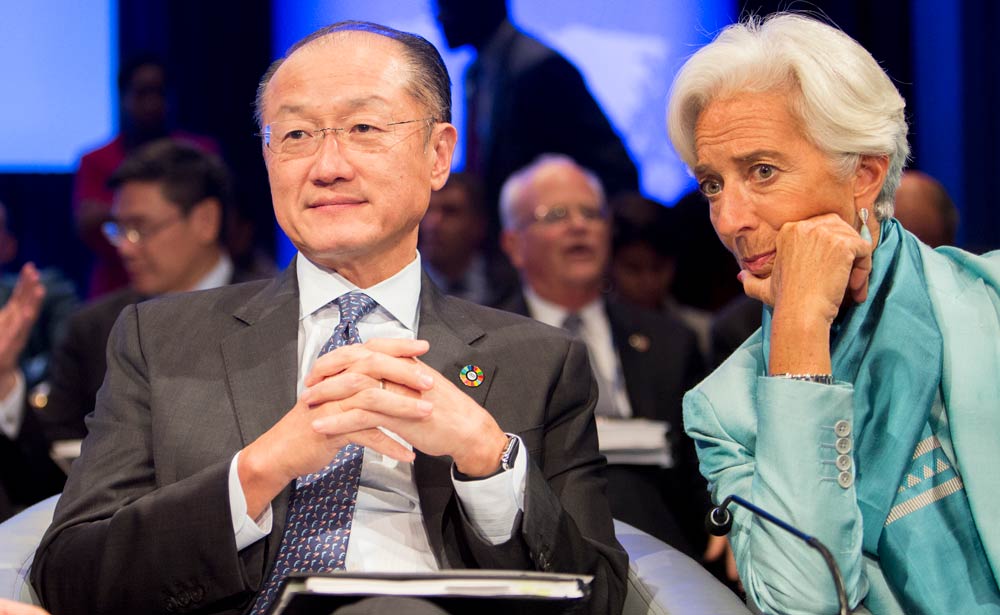 World Bank Group President Jim Yong Kim and MF Managing Director Christine Lagarde. Photo: Simone D. McCourtie / World Bank
The Annual Meetings are usually held for two consecutive years at the IMF and World Bank headquarters in Washington, D.C. and every third year in another member country.
More information will be available soon

Connect4Climate is a global partnership program launched by the World Bank Group and the Italian Ministry of Environment, joined by the German Federal Ministry for Economic Cooperation and Development, that takes on climate change by promoting solutions and empowering people to act.