March 16, 2016 -

10:00am to 1:00pm
University of Southern California (USC) School of Cinematic Arts
Robert Zemeckis Center for Digital Arts 3131 South Figueroa Blvd.
Los Angeles, CA 90089-7756
United States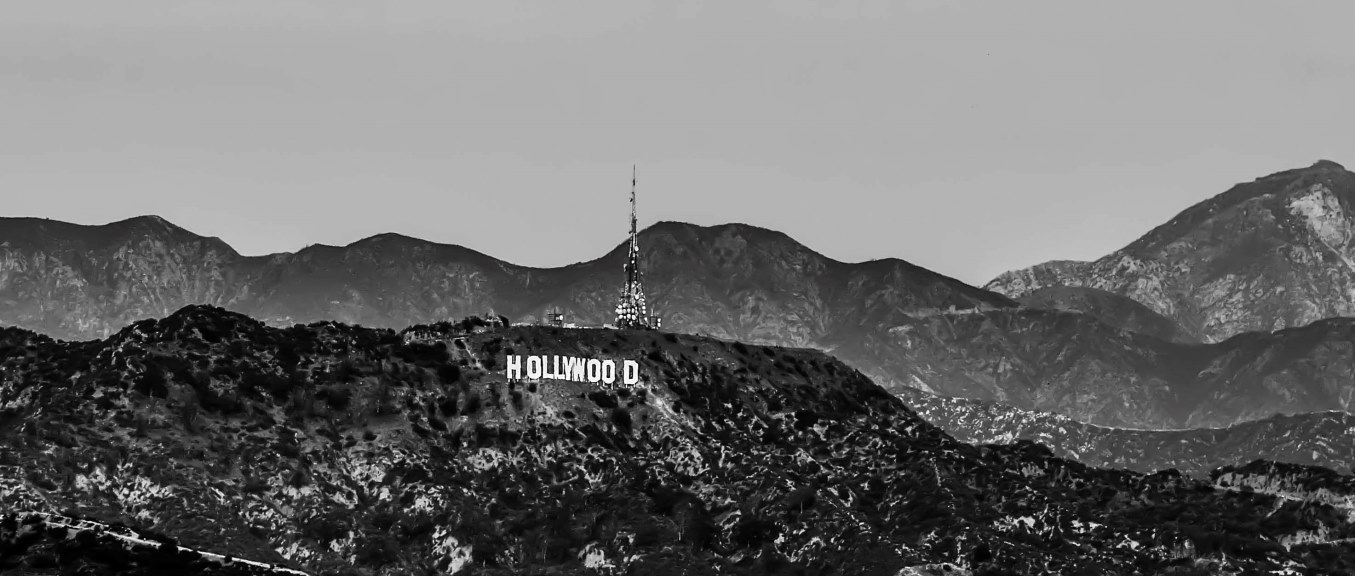 Recognizing the long-standing and successful engagement of global youth and creative industries in the climate change conversation, Connect4climate has been invited to participate in the panel discussion of "Power of Film to Effect Change". 
Connect4Climate's program manager Lucia Grenna, IMAX CEO Rich Gelfond, UN Environment Program's (UNEP) Naysan Sahba, Dean of USC School of Cinematic Arts Elizabeth Daley, and Academy Award winning film producer Lawrence Bender will share their thoughts on this topic.
PANELISTS' BACKGROUND & POTENTIAL QUESTIONS 
Event Schedule
10:00 am – Introductions and announcement of partnership (IMAX, UNEP) (Moderator-led discussion on the details of the partnership and what each party hopes to accomplish)
10:10 am – Prerecorded message from UNEP Executive Director Achim Steiner (Naysan to intro message from UNEP Executive Director)
10:15 am – Broad panel discussion begins (Elizabeth to introduce World Bank's Lucia Grenna and producer Lawrence Bender)
11:00 am – Q&A/Closing
11:30 am – Screening of IMAX environmentally-focused documentaries and A Beautiful Planet (extended clip)
11:45 pm – Reception
All times are PST.
Twitter hashtags: #IMAXPowerofFilm and #Film4Climate. Follow the discussion: @Connect4Climate
Participants Bios
Lucia Grenna Founder and Program Manager, Connect4Climate – World Bank Group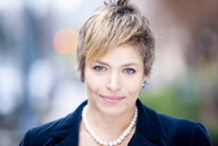 Lucia Grenna is the Founder and Program Manager of Connect4Climate, the unit specializing in Communication for Climate Change at the World Bank Group's Global Engagement division. Grenna has been with the World Bank since 1998. She created Connect4Climate in 2011, realizing the overwhelming need for effective and engaging climate change communications. The initiative has since grown into a major global partnership of concerned individuals and committed organizations.
She was the task manager for the First World Congress on Communication for Development (WCCD, Rome 2006) that brought together for the first time more than 800 communication professionals engaged in development initiatives, policy- and decision-making, NGOs, community representatives, and academics from around the world to discuss how to mainstream development communication into development policies and practice. She is author of several articles and publications on communication for development.
Prior to joining the World Bank, Grenna worked as a journalist in print and electronic media and produced hundreds of interviews on issues related to economic and social development. She worked in production and marketing of movies and documentaries, and was a team member of the World Bank/CNN Millennial campaign.
Elizabeth Daley, Dean of USC School of Cinematic Arts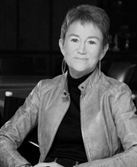 Elizabeth M. Daley has been Dean of the USC School of Cinematic Arts (SCA) for twenty-five years, the longest tenure of a Dean at the University of Southern California. She is the inaugural holder of the Steven J. Ross/Time Warner Dean's Chair, founding Executive Director of the USC Annenberg Center for Communication (1994-2005), and serves as the Executive Director of the USC Institute for Multimedia Literacy.
Daley earned a Ph.D. from the University of Wisconsin and M.A. and B.A. degrees from Tulane University and Newcomb College.
Rich Gelfond, CEO of IMAX 
Richard (Rich) Gelfond is chief executive officer of IMAX Corporation, one of the world's leading entertainment technology companies.  Under his leadership, IMAX has evolved from a niche purveyor of nature and science documentaries to a Hollywood movie force — both as high-tech exhibitor and a creative partner in the movie-making process.
IMAX has 1,000 theatres in 65 countries (including more than 250 theatres in Greater China). IMAX has presented some of 2015's top movies including Fast & Furious 7 and Jurassic World and its upcoming slate includes Spectre, The Hunger Games: Mockingjay – Part 2 and Star Wars: The Force Awakens.
Gelfond holds a BA from Stony Brook University and a law degree from Northwestern University. Gelfond is a member of the Motion Picture Academy of Arts & Science.  In 1996, Gelfond and investment partner Brad Wechsler received an Academy Award on behalf of IMAX for Scientific and Technical Achievement.  
Naysan Sahba, Director of Division of Communications & Public Information with UNEP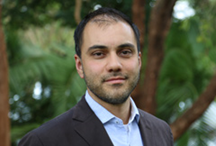 Mr. Naysán Sahba, was appointed as Director of UNEP's Division of Communications and Public Information in January 2014. Throughout the 17 years of his professional career, which includes assignments with WHO and UNICEF in Africa and Asia, Mr. Sahba has been engaged in significant communication, advocacy, partnership and participation programmes in a wide range of domains related to sustainable development, such as health, education, climate change and disaster risk reduction.
From 2009 to 2013, he served as UNICEF's Chief of Communication, Advocacy, Partnerships and Participation in Mozambique, where he was responsible for public and media relations and communication for development activities.
Lawrence Bender, American Film Producer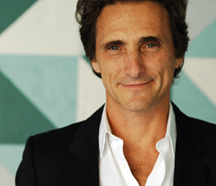 Lawrence Bender is an American film producer. He rose to fame by producing Reservoir Dogs in 1992 and has since produced all of Quentin Tarantino's films with the exception of Death Proof, Django Unchained and The Hateful Eight. He has received three Academy Award nominations for Best Picture. His film An Inconvenient Truth, which raised unprecedented awareness about climate change, won the Academy Award for Best Documentary Feature. Lawrence is also involved in environmentally-focused philanthropic efforts.
About World Bank/Connect4Climate
The World Bank is a vital source of financial and technical assistance to developing countries around the world. We help governments in developing countries reduce poverty by providing them with money and technical expertise they need for a wide range of projects—such as education, health, infrastructure, communications, government reforms, and for many other purposes.
Connect4Climate (C4C) is a global partnership program based at the World Bank Group working to communicate climate change.
As part of C4C, the Action4Climate documentary competition inspired young directors from around the world to send in their climate change stories. In 2015, more than 230 entries from 70 countries were received, showing a new world of climate impacts, solutions and actions to address one of our generation's greatest challenges.
C4C was honored for its climate advocacy work during the Global Green USA's Annual Pre-Oscar® Party on February 24, 2016. Lucia Grenna attended this event and made a pre-announcement of the IMAX-UNEP-C4C partnership around the Young Filmmakers competition.
About IMAX
IMAX, an innovator in entertainment technology, combines proprietary software, architecture and equipment to create experiences that take you beyond the edge of your seat to a world you've never imagined. Top filmmakers and studios are utilizing IMAX theatres to connect with audiences in extraordinary ways, and, as such, IMAX's network is among the most important and successful theatrical distribution platforms for major event films around the globe.
IMAX is headquartered in New York, Toronto and Los Angeles, with offices in London, Tokyo, Shanghai and Beijing. As of Dec. 31, 2015, there were 1,061 IMAX theatres (943 commercial multiplexes, 19 commercial destinations and 99 institutions) in 67 countries. On Oct. 8, 2015, shares of IMAX China, a subsidiary of IMAX Corp., began trading on the Hong Kong Stock Exchange under the stock code "HK.1970."
For more than 40 years, IMAX has created educational documentaries that address environmental and societal topics.
In 2014, IMAX launched a $50 Million film fund for documentaries.
In 2014, IMAX donated an IMAX Theatre to University Of Southern California's School Of Cinematic Arts. 
About UNEP
The United Nations Environment Programme (UNEP) is the leading global environmental authority that sets the global environmental agenda, promotes the coherent implementation of the environmental dimension of sustainable development within the United Nations system and serves as an authoritative advocate for the global environment.
UNEP's mission is to provide leadership and encourage partnership in caring for the environment by inspiring, informing, and enabling nations and peoples to improve their quality of life without compromising that of future generations. UNEP is dedicated to creating global engagement and awareness around the SDGs that will ultimately inspire change.
In a joint effort with other UN programs in March 2016, UNEP announced plans for a Global Coalition campaign to end the illegal trade in wildlife.